(Even though this isn't directly related to Service Manager nor System Center, I still think it is an appropriate post to have here since SharePoint 2010 is a requirement for the SSP in SCSM.)
I've heard about this issue a couple of times but haven't actually bumped into it myself until today. After installing SharePoint 2010 (Foundation i my case), you get an error saying "Configuration Failed. Failed to create the configuration database" when running the SharePoint Products Configuration Wizard to complete your installation.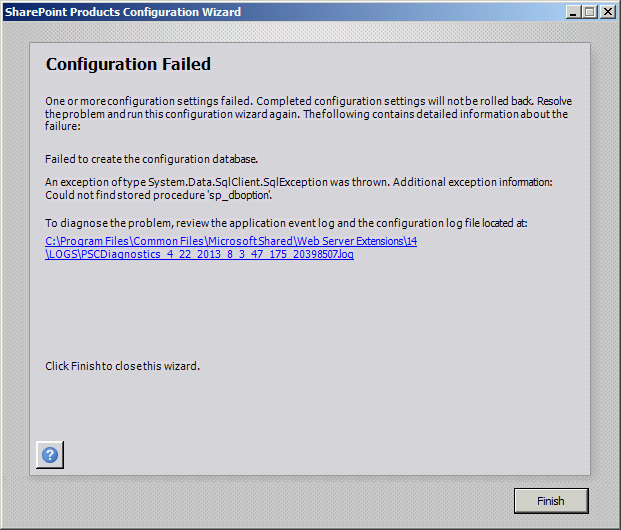 The reason why you are getting this error, is because you are trying to configure SharePoint to run on a SQL server 2012. When SharePoint 2010 was created, there were no 2012 version of SQL so the wizard is a bit confused when trying to run the configuration. To resolve this, you need to download and install Service Pack 1 for SharePoint, then when you re-run the Configuration Wizard, everything should be fine.