This morning when I went through my mailbox, I found a mail that started like this: 
Dear Anders,

Congratulations! We're pleased to inform you that your contributions to Microsoft online technical communities have been recognized with the Microsoft Community Contributor Award.
…
I'm very proud and happy to recive such an award and I will do my best to continue to contribute to the SCSM community.
If you have any ideas for future blogpost or if you simply have som questions regarding SCSM, feel free to send me an e-mail (anders[at]scsm[dot]se) or write a comment here.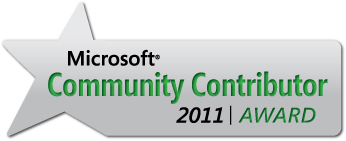 Information regarding MCC can be found here: https://www.microsoftcommunitycontributor.com/faq.aspx