There's two "minor" news that's actually pretty important.
First – The ability to search for users using their usernames in the User Pickers! A simple thing that all my customers has asked for. The userpickers also displays the selected users username in the field.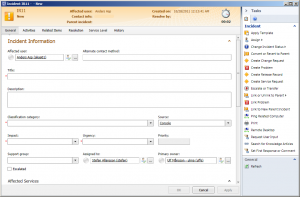 Second – Parallel activities in Change. At first when Microsoft stated that they would introduce parallel activities to Service Manager, the plan was actually to do so for Service Request and Release Management only! But after discussing this with the community and customers, Microsoft realised that they had to implement this in the Change Request process as well. As if that wasn't enough, the Change Request form was updated with the new, good looking and drag n' drop interface for activities!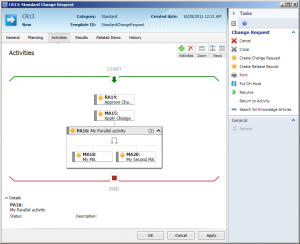 There's plenty of more SCSM 2012 blogposts to come – stay tuned! 🙂